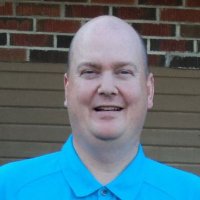 Craig Wallace
Mulitmedia Professional
I have been across the Country and back, starting with a job in Radio as an Announcer in Yellowknife back in 1994. I returned to Ontario in 1997 and completed a three year Diploma in the Computer Programmer Analyst Program in 2000 where after graduating I secured Full Time employment with Ontera after working part time through College while attending classes.
In 2015 I was provided a new opportunity to return to Canadore, working with the School of Media, Design and Dramatic Arts as the Technologist for the Radio Broadcasting Program.  With this new adventure also came an exciting teaching position that would rely heavily on my 16+ years in the IT field as I taught the Internet Radio Management class for 2 semesters to second year students.
I'm currently working again within the School of Media, Design and Dramatic Arts in the Crypt Department looking after bookings and equipment rentals for students in the Television and Digital Cinematography programs.
Locally I have developed and created sites for Sport North Bay, The PGA of Northern Ontario, Highview Golf Course, Laurentian Heights Land Developers and the Municipality of Calvin Web Portal. Past projects have included North Bay Trapper's Jr. A Hockey Club, Clancy's Career Connection and getmorehits.ca. On a National level I developed, designed and implemented a web presence for start-up apparel company Pin High Canada from 2007-2011 including an online store and promotional campaign for Prostate Cancer Canada.
In 2013 I launched Golf North Bay, a local news and information site for golfers in and around North Bay. Shown in a WordPress Blog format, Golf North Bay ties into all social media outlets including Facebook, Twitter, Google+ and YouTube. Initial reaction has been positive and impressions continue to improve every month.
Specialties: Advanced internet troubleshooting, MS Desktop Support, HTML, JavaScript, usability, CSS, ASP, ADO, Database Design, Web page design, Windows Server 2000, MS Office Suite Support, Hardware, Network Design, Social Media, WordPress, Site Hosting.